White Oak Locksmith Service
Located at:
1502 Lincoln Way Suite: 2, White Oak, PA 15131
Tel:

412-533-9245
Commercial Locksmith
in White Oak, PA: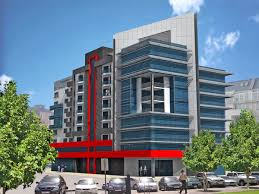 Commercial Locksmith Services in White Oak, PA.
At White Oak Locksmith Service. We understand that business security is serious business. Our team of professionally licensed business Locksmith Technicians can help ensure your commercial success by providing fast 24/7 service for Office Lockouts, Business Rekeys, Master Key Systems, High-Security Lock upgrades, and more…
White Oak Locksmith Service Offers Free Business Security Consultations.
Here at White Oak Locksmith Service. We are concerned about the level of security in your workplace. Our business
Locksmith Technicians offer a wide range of business security solutions and our specialized business Locksmith consultants can help you determine if the security system in your store, office or other workplace environment could benefit from an upgrade. Whether your business is large or small and growing, our business Locksmith team can help you secure it. Call our Local Locksmith in White Oak, PA office at 412-533-9245 to schedule your free business security analysis today.
Business Lockout in White Oak, PA.
Lost the Keys to your office or, even better, left them Locked Inside on your desk? No matter how it happens, in the midst of any Office Lockout Emergency, you need to call a Professional Business Locksmith from White Oak Locksmith Service. We're a trusted Locksmith Company with Local Business Locksmith Technicians available around the clock in your area for all your Commercial Lockouts. Whether it's a Broken Mailbox Lock that won't let you collect important business mail or Missing Keys to the store's main doors, if you're Locked Out our skilled and speedy Business Locksmith technician will arrive promptly with the tools to get you back to work fast.
Business Rekey in White Oak, PA.
If it's time to rethink security in your office—why not start with a Business Rekey? When a Business Locksmith from White Oak Locksmith Service. Arrives to Rekey your business Locks, he will take out the existing Lock, reposition the wafers in the Lock Cylinder to match a New Key, and Re-Install the Lock. Once the Re-Key process is complete, any old Locks floating around town (or in the hands of unhappy former employees) will no longer Open The Doors to your office, gallery, store, or other work space. A member of our business Locksmith Team can Rekey standard as well as High Security Locks, and can also design a sophisticated Master Key System to supply Keys to specific tiers of employees in your office.
Business Lock & Key Replacement in White Oak, PA.
It never hurts to have a Plan B — just in case your Plan A gets lost or broken. This is especially important when it comes to Office Locks and Keys. If you don't have a Replacement Key for your business and your Locks are doing their job well (and keeping you Locked Out) then calling White Oak Locksmith Service. Is your best Plan B! We're a Local Locksmith Company known for providing superior Local Locksmithing Services performed by a Professional Locksmith near you. Whether you've Lost Keys or need a Business Lock Fixed or replaced, our trained Business Locksmith technicians can provide New Locks and Keys for all popular name-brand Commercial Locks including High Security Locks. Our business Locksmith Expert can also Replace The Locks and Keys to your File Cabinet, Tool Box, office desk and more. Got a jammed Lock or Damaged Lock at your workplace? Call us now for a fast, Professional Business Locksmith Fix — yes, even at 2am! Our Locksmiths work 24/7 to keep your business secure every hour of the day and night. All of our work is guaranteed for 90 days.
Business Security Upgrade in White Oak, PA.
Wondering if it's time to upgrade your business security? Take a look at your office door: does that Commercial Lever Lock, Deadbolt or Push Bar look easy to beat? Don't sacrifice business success to substandard Locks. White Oak Locksmith Service. Makes changing your Business Locks simple: call us today at 412-533-9245 and schedule your free business security consultation with one of our trained Business Locksmith Professionals in White Oak, PA. We install all standard Commercial Lock Hardware, including Push Bars and Panic Exit Devices, as well as High Security Devices, such as Electronic Locks, Magnetic Locks, Coded Locks, Alarm Systems, and office security systems. Contact us now for same-day service backed by a 90-day guarantee.
Business Lock Repair in White Oak, PA.
Damaged, jammed, broken, sticking or worn out Office Locks stand in the way of business security, and a secure business is a successful business. If busted Commercial Locks are bogging down your business, contact White Oak Locksmith Service. For a quick, professional pick-me-up. Our Local Locksmith Company delivers Expert Local business Locksmith Services to the door of your office 24/7. Our business Locksmith Experts arrive trained and equipped to Repair or Replace Your damaged Office Locks with dynamite solutions. We can fix Broken Lock Cylinders, Latches, Push Bars, and other Lock Hardware on site. Don't deal with business Lock Repairs twice — call the best business Locksmith first: White Oak Locksmith Service. At: 412-533-9245.
White Oak Locksmith Service in White Oak, PA.
Business Locksmith | Commercial Locksmith | Master Key Installation | Office Lockout | Local Locksmith.
Business Lockout

Business Lock Change

Business Security Upgrades

Commercial Lock Rekey

Business Lock Repair

High Security Locks

Office Security
White Oak Locksmith Service Available 24/7 For you in White Oak, PA.
No matter what time of the day or night your office, store, gallery or other place of business faces a Lock or Key Emergency, we've got you covered! Our phone lines are wide awake 24 hours a day, 7 days a week, 365 days a year — we even work weekends and holidays. Need an immediate Business Locksmith to Rekey, Change or Repair a Lock on site? Call White Oak Locksmith Service @ 412-533-9245. Now for Fast, Professional Locksmith Service in White Oak, PA.